Luwi Brand Guidelines
Developed the brand for Luwi including typography, colors, photography style and patterns.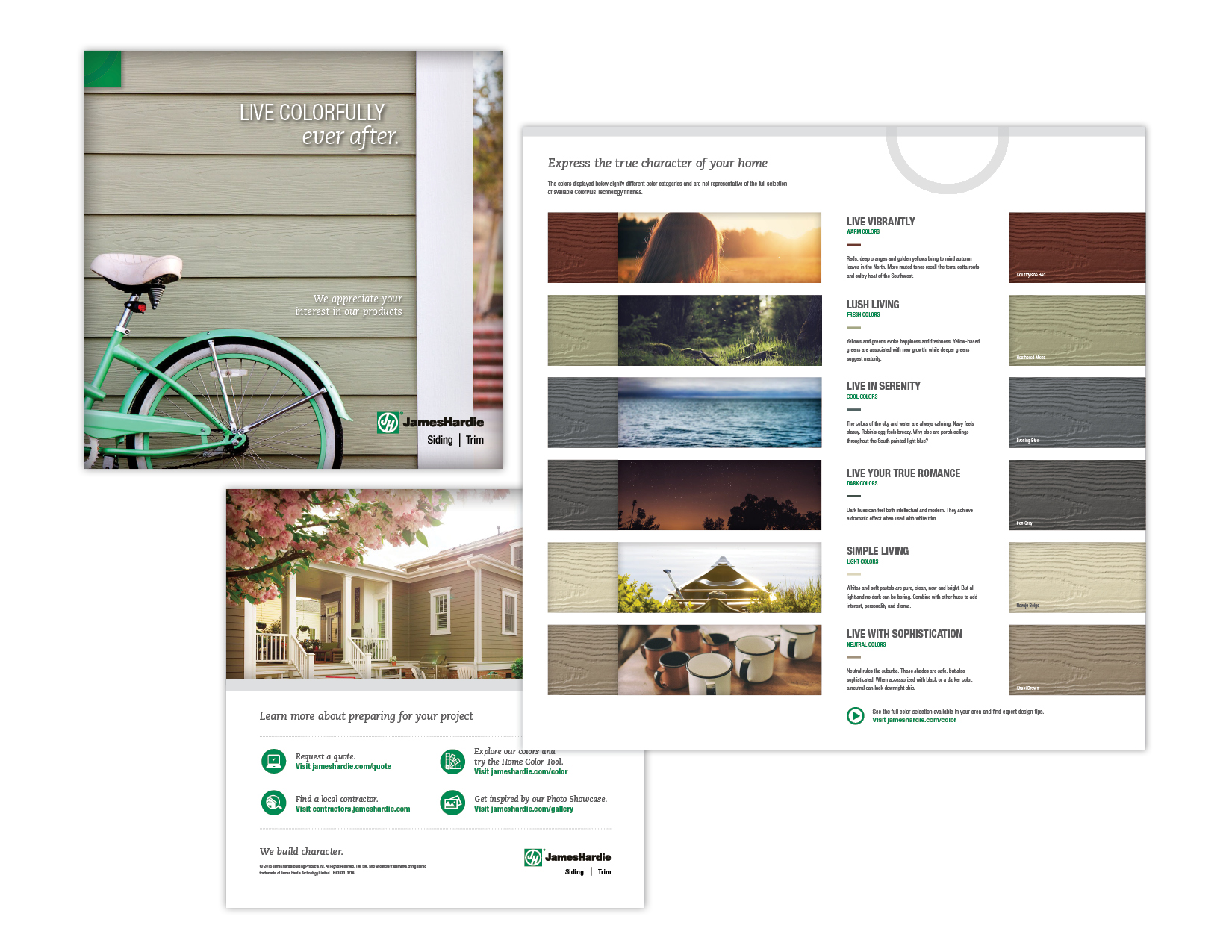 Quad fold brochure for James Hardie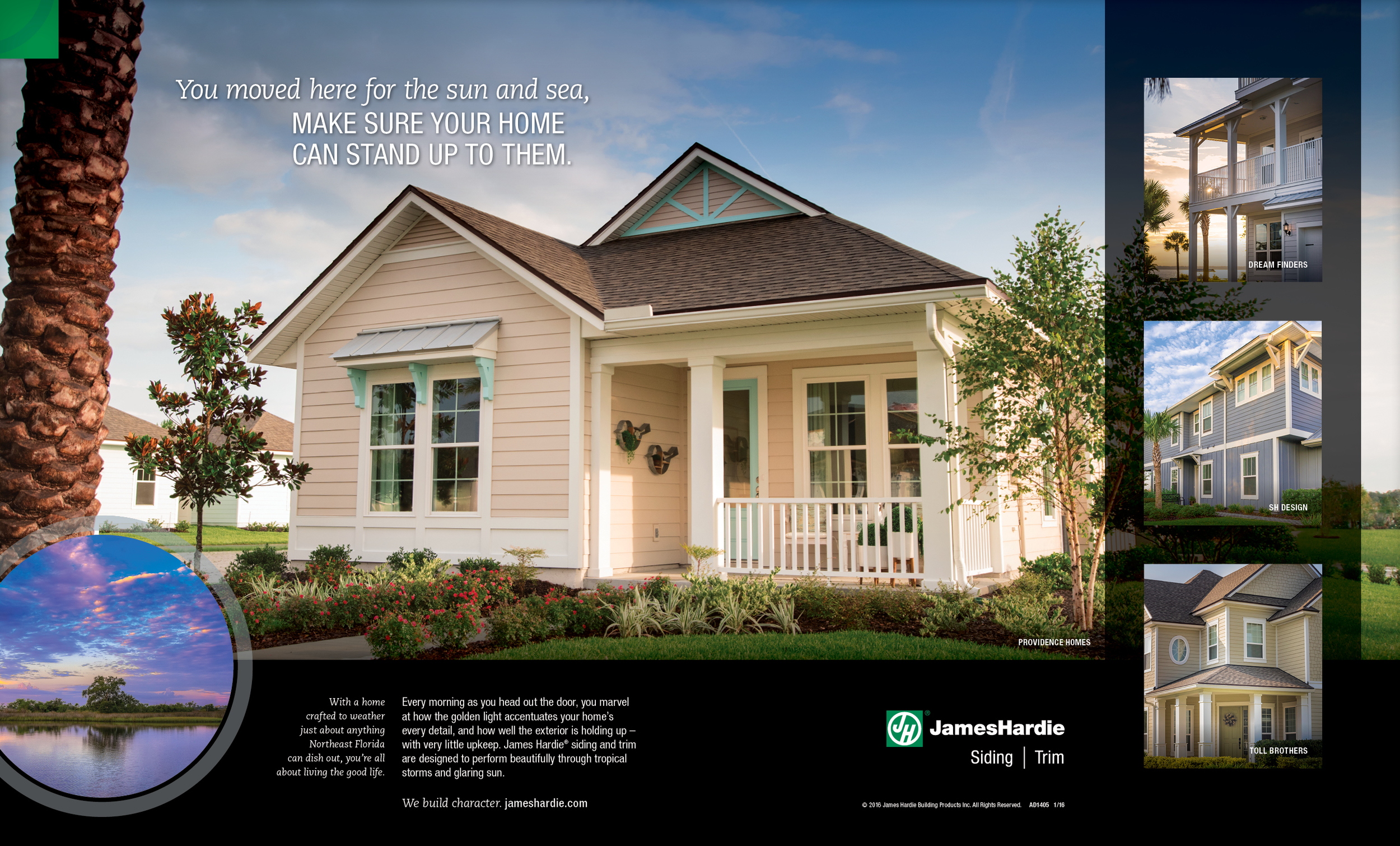 Spread ad for James Hardie
Brinks Brochure
Uses 3 color spot color printing plus varnish. Large graphic imagery and headlines help break up the text.
Scoop Magazine
Concepted, art directed and designed this four-color + spot magazine.
James Hardie Sizzle Video
Concepted, designed and produced video for the James Hardie 2016 National Sales Meeting.
Good Tastes Brochure, US Foods
Sam Adams Alliance Flip Book
Turned a powerpoint into an easy-to-take-with-you flip book, adding graphics for impactful inspiration.
Morton's Rebranding
Posters, flyers and emails. Large savory images and headlines grab attention.
Prairie Orange Branding
Logo and Packaging for Morton's and Mondavi
Mobile Training Apps
Meat Training Apps designed to inform sales people about the meats they're selling
Graphics for Sephora
Created retail displays for over 40 cosmetic brands within Sephora.
Ambiente Furniture Catalog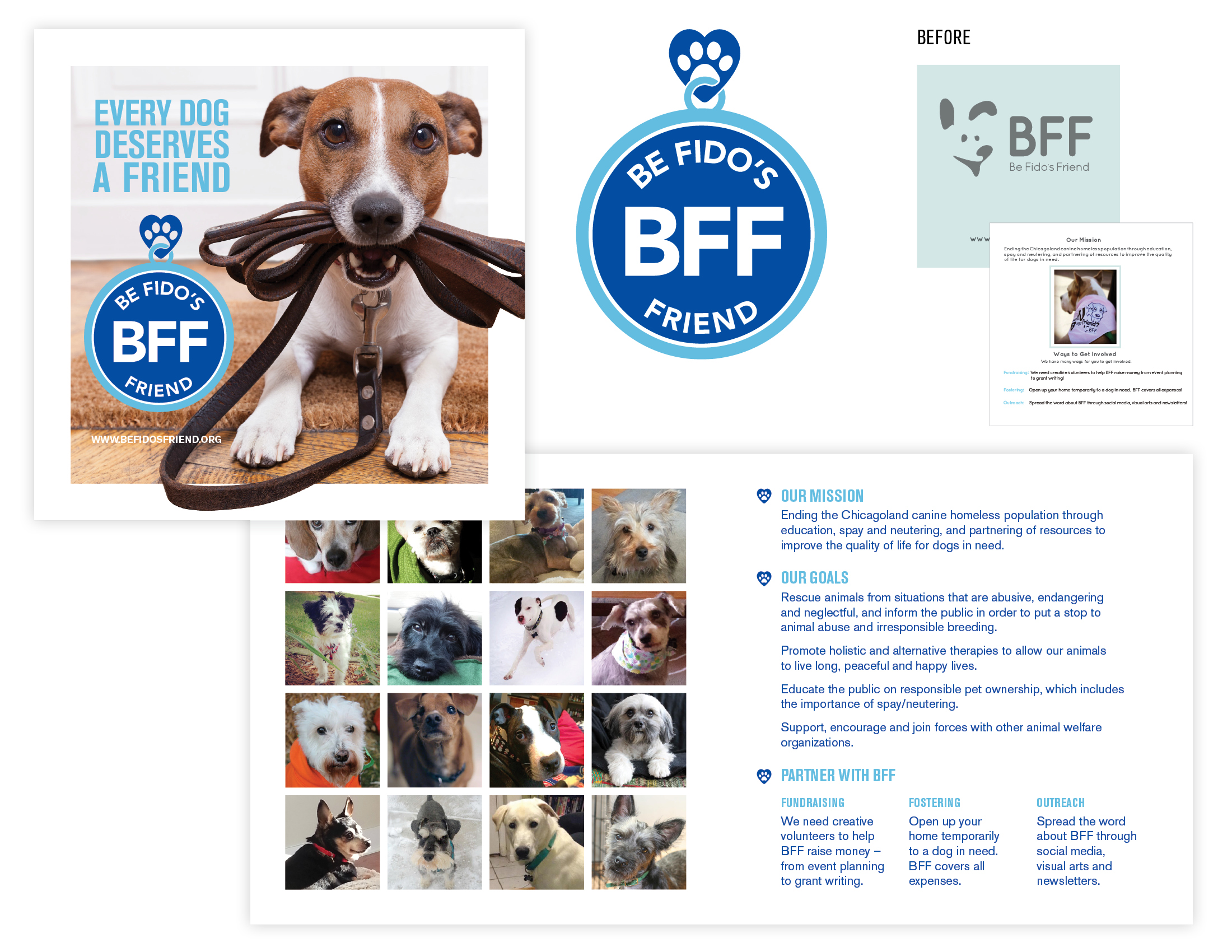 Be Fido's Friend
Designed new logo and branding for a nonprofit foster group.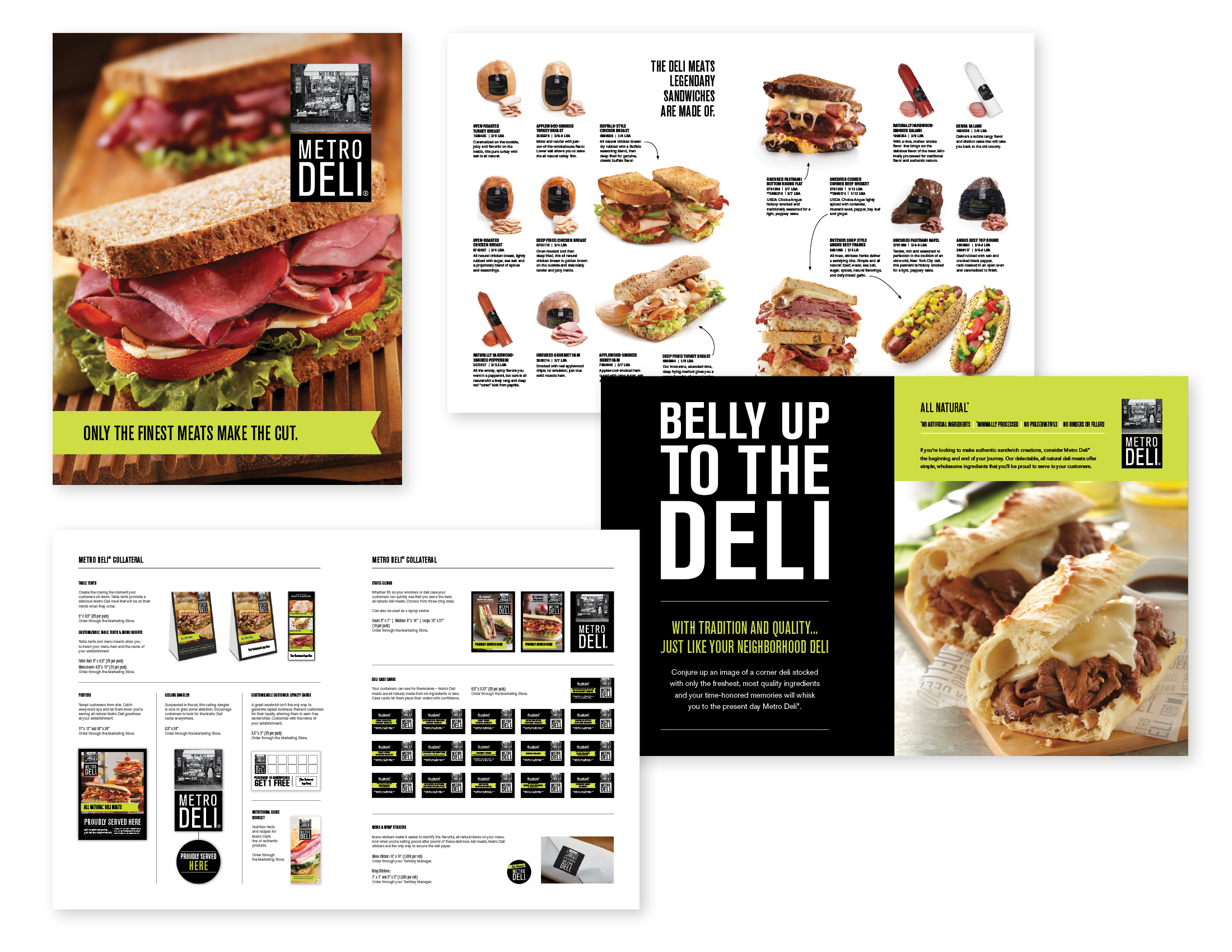 Metro Deli Brochure
Cosi Brand and Store Redesign
Logo and interiors redesigned to reflect craft artisanal food, the arts, and community—with historic Paris small-cafe roots. Natural elements like reclaimed wood and a storytelling chalk wall make the environment more approachable and welcoming. Interior design updates included color scheme, lighting, furniture, wall decor, menu boards and an added art gallery.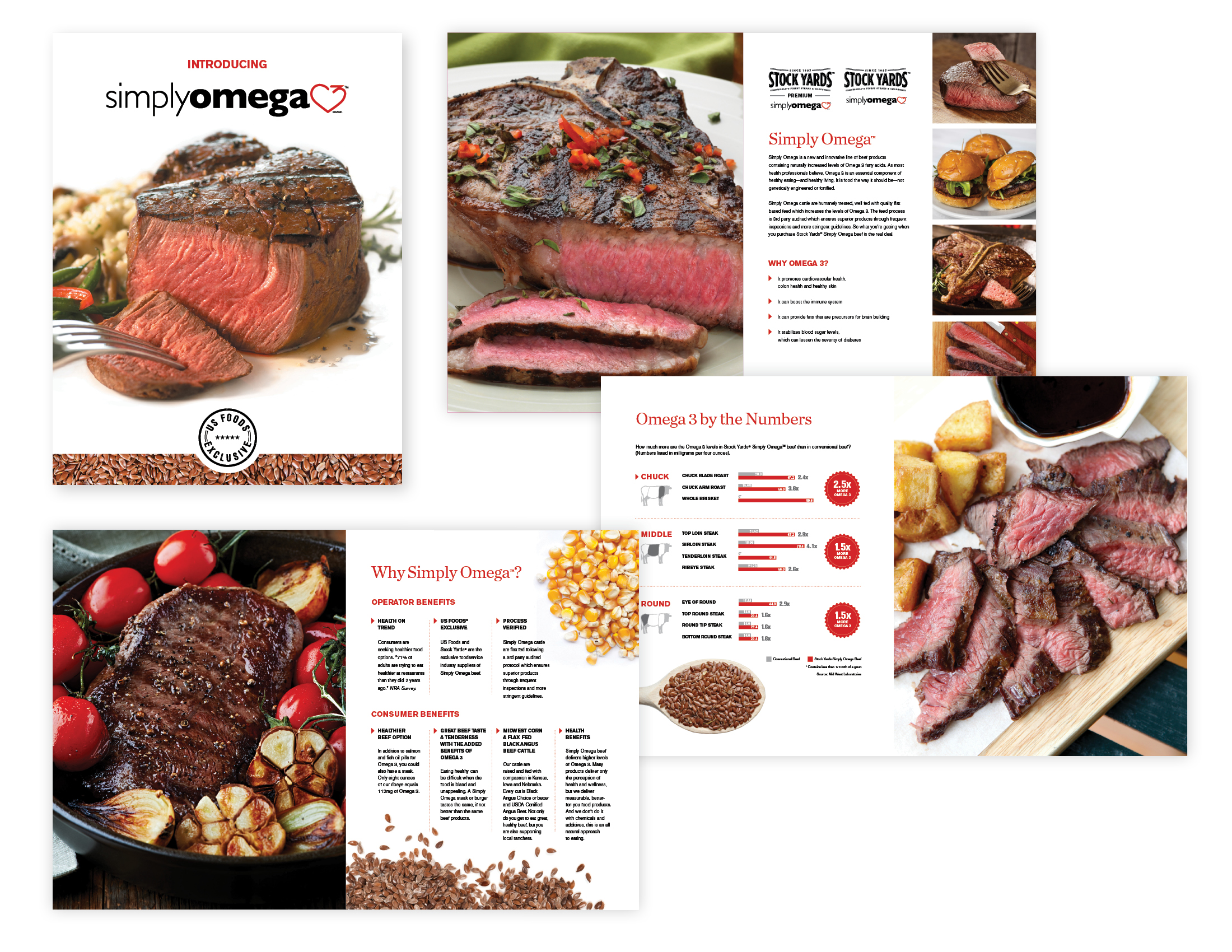 Simply Omega Brochure
British School of Chicago "Starting School" Book
Educational book that's playfully designed for both children and their parents alike.
Scoop Magazine Concept Sketch
Starting with an initial sketch of how I'd see the page working, I then move into directing the photography and fine-tuning the design for the finished page layout.
US Foods Pocket Brand Guidelines